The game's developer also reveals that it'll be a more like the first game than any other entry in the series.
Gears of War 4
finally has an official release date, with the shooter set to launch worldwide on Xbox One on October 11th, 2016.
The game's developer The Coalition, who took over from the series' creator Epic Games, also debuted the game's brand new box art in an interview with Entertainment Weekly, which can be viewed in full below:
Rod Fergusson, the studio head of The Coalition and executive producer of the first three
Gears of War
games at Epic, revealed how the story would different from the last entry in the mainline series, revealing that rather than focusing upon the bigger picture of an all-out genocidal war, it would instead specifically focus upon three heroes over the course of one night. Fergusson stated that the game would be more in line with the first GoW game thematically, saying: "[In]
Gears 1
, there was still a lot more discovery and still being scared and trying to understand this threat that you http://www.gamespot.com/reviews/the-witcher-3-wild-hunt-blood-and-wine-review/http://www.gamespot.com/reviews/the-witcher-3-wild-hunt-blood-and-wine-review/1900-6416443/-gears-war-4s-release-date-confirmed"> http://www.craveonline.com/entertainment/973899-gears-war-4s-release-date-confirmed
----------------------------------------
4-3-16
One small step for Call of Duty, one giant leap for Activision.
Reports have surfaced today suggesting that the next
Call of Duty
game will be set in space, highlighting Activision's continued plan to essentially transform the series into
Titanfall
.
With its introduction of free-running and sci-fi elements, Call of Duty has steadily been following in the vein of Respawn Entertainment's first-person shooter for the past few years, though the latest report from Eurogamer that the series will make the transition to the "very distant future" in its next iteration is the biggest leap in this direction thus far. While the original Titanfall managed to only achieve a modicum of CoD's continued success, it's clear that CoD's rotation of developers have looked towards their rival for inspiration on multiple occasions, leading to the latest revelation that the series will allegedly enter "sci-fi territory."
MORE: http://www.craveonline.com/entertainment/970633-call-duty-still-trying-titanfall-new-space-setting
-----------------------------------
3-27-16
The Legend of Zelda Will Most Likely Be a Nintendo NX Launch Title
Reports of Nintendo discontinuing the Wii U strongly suggest the game will make its way to the NX.
Yesterday rumors surfaced that Nintendo was looking to shut down Wii U production by the end of 2016, in order to make room for the company's upcoming console, tentatively titled the Nintendo NX. This information, reported by trusted Japanese newspaper
Nikkei
, claimed that Nintendo had already ceased production of several Wii U accessories, with the hardware manufacturer looking to fully conclude the struggling console's life cycle by the year's end.
Nintendo has uncharacteristically responded to this rumor, with an official spokesperson for the company saying (via Kotaku): "This isn't an announcement from our company, from the next quarter and thereafter as well, production [of the Wii U] is scheduled to continue." However, despite this statement claiming that Wii U production will continue in the near future, it doesn't directly contradict Nikkei's claims that it will be halted before the end of the year, and given Nikkei's previous history of correct claims regarding Nintendo, many are still inclined to believe that the publication's initial report is true.
If this is the case, then this inevitably leaves the future of Nintendo's upcoming The Legend of Zelda Wii U game up in the air. With Nintendo having shown us very little of the title, which is still scheduled for release at some point this year, the company has nonetheless maintained that it will still be released exclusively on the Wii U. This is at odds with Nikkei's report, with a new Zelda game not likely to pop up as an exclusive for a console that would then go on to be retired within a couple of months.
MORE: http://www.craveonline.com/entertainment/968519-legend-zelda-will-likely-nintendo-nx-launch-title
---------------------------------------------
3-20-16
Star Wars Enters Virtual Reality and It's Basically a Dream Come True
It definitely looks better than Kinect Star Wars.
Star Wars
is entering the realm of virtual reality in the form of
Star Wars: Trials on Tatooine
, a new "VR experiment" set to be released for the HTC Vive that basically looks like a dream come true.
A new trailer leaked online shows the upcoming game in action, with it featuring the Millennium Falcon landing on the sand-covered planet before the player begins deflecting Stormtroopers' incoming laser fire with their lightsaber. Developed by Industrial Light & Magic, little is known about the game at the time of this writing, other than it looks to be basically everything our childhood selves dreamed of upon watching A New Hope.
SEE VIDEOS: http://www.craveonline.com/entertainment/965633-star-wars-enters-virtual-reality-basically-dream-come-true
---------------------------------------------
3-13-16
You Should Play | The Division, Hitman and Upwards, Lonely Robot
Ubisoft's blockbuster multiplayer shooter will finally see the light of day this week.
Welcome to
You Should Play
, a series where we highlight all of the video games that you should be playing this week, from big-budget releases through to little-known indie games.
This week sees the release of one of the most highly anticipated games of the entire year, as Ubisoft's The Division finally makes its way to store shelves after previously being touted for launch alongside the PS4 and Xbox One.
If that's not enough excitement for one week, a certain chrome-domed silent assassin will make his return, and an interesting new platformer will also make its way to Steam.
Here's what
You Should Play
this week:
The Division
MORE: http://www.craveonline.com/entertainment/962293-play-division-hitman-upwards-lonely-robot
------------------------------------------
3-6-16
Despite #TorrentialDownpour Online Campaign, Fire Emblem Fates is the Fastest Selling Release in the Series' History
Unnecessary online outrage couldn't slow down the latest Fire Emblem.
It's always heartening when logic and reasoning prevail over outrage and hysteria. Today it has been revealed that
Fire Emblem Fates
has become the fastest selling game in the series' history in the US, despite the online campaign #TorrentialDownpour being set up with the threat of a mass boycott of the game due to perceived localization problems.
#TorrentialDownpour was set up by Twitter users who bemoaned what they felt was censorship of the game after pieces of dialogue and certain features were removed and changed for its US version. Despite localization being something that has occurred in the video game industry since, well, forever, and with the validity of these localization choices being entirely subjective, the individuals taking part in the campaign took it upon themselves to send emails to Nintendo of America and incite what they believed would be a major boycotting of the game. As we can now see, this campaign didn't particularly have the desired effect on the game that these individuals thought it would.
The game, which was launched in two editions - Birthright and Conquest - has shifted 300,000 copies over the course of its launch weekend, selling five times the amount of the series' previous record Fire Emblem: Awakening in the same time period. That's an impressive figure, and it could be suggested that the larger spotlight placed upon the game as a result of the campaign may have actively bolstered this number.
MORE:
http://www.craveonline.com/entertainment/958143-despite-torrentialdownpour-online-campaign-fire-emblem-fates-fastest-selling-release-series-history
-----------------------------------------
2-28-16
Far Cry Primal
is releasing this week and it's a big departure for the series in terms of its settings, even if many facets of it will be familiar to fans of the franchise. However, given that this is the first time the series have traveled way back in time to the Stone Age, replacing its modern day beasties with the likes of mammoths and saber-tooth tigers, there's a lot to see in the prehistoric Oros that wasn't present in the likes of Kyrat and the Rook Islands.
With their being said, here are some things that you might not know about Far Cry Primal:
It's more violent than you'd think
Despite its prehistoric setting meaning that you'll be armed with more primitive weaponry rather than the explosive firearms featured in previous
Far Cry
games,
Far Cry Primal
looks set to be the goriest game in the series yet, if its ESRB rating is to be believed.
The ESRB rates the game "M" for mature, with players apparently able to hold enemies over fires in order to burn their faces off, along with drilling holes into their skills while they're still alive. There's also a number of other incredibly graphic ways to dispatch of your foes, including impaling them with your spear, alongside prehistoric animal abuse that includes, but is not limited to, stabbing mammoths in their tiny, beady eyes. If that's something you're into, then have fun but also stay the Hell away from us.
Despite its prehistoric setting meaning that you'll be armed with more primitive weaponry rather than the explosive firearms featured in previous
Far Cry
games,
Far Cry Primal
looks set to be the goriest game in the series yet, if its ESRB rating is to be believed.
The ESRB rates the game "M" for mature, with players apparently able to hold enemies over fires in order to burn their faces off, along with drilling holes into their skills while they're still alive. There's also a number of other incredibly graphic ways to dispatch of your foes, including impaling them with your spear, alongside prehistoric animal abuse that includes, but is not limited to, stabbing mammoths in their tiny, beady eyes. If that's something you're into, then have fun but also stay the Hell away from us.
MORE: http://www.craveonline.com/entertainment/956079-might-not-know-far-cry-primal
SEE TRAILER: http://www.craveonline.com/entertainment/956079-might-not-know-far-cry-primal
------------------------------------
2-21-16
WAR THUNDER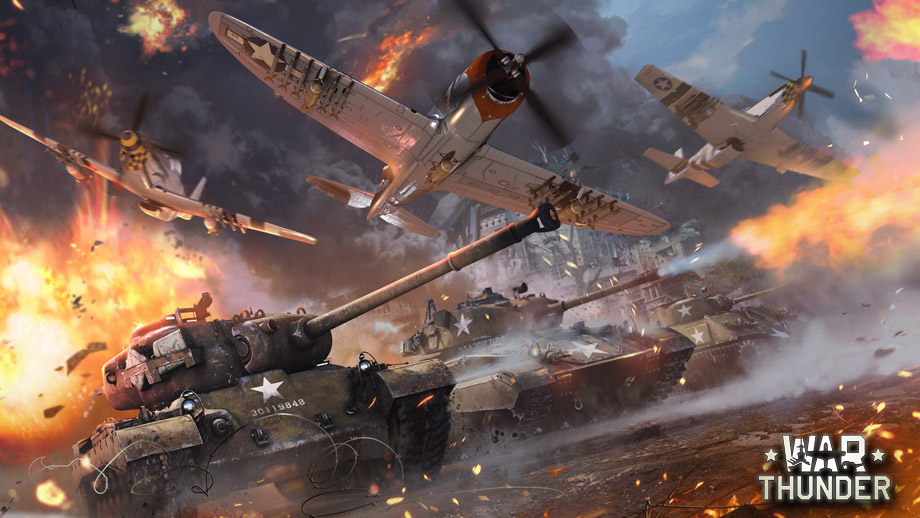 http://warthunder.com/en/news/910-US-Ground-Forces-Sneak-Peek-during-Paris-Games-Week-en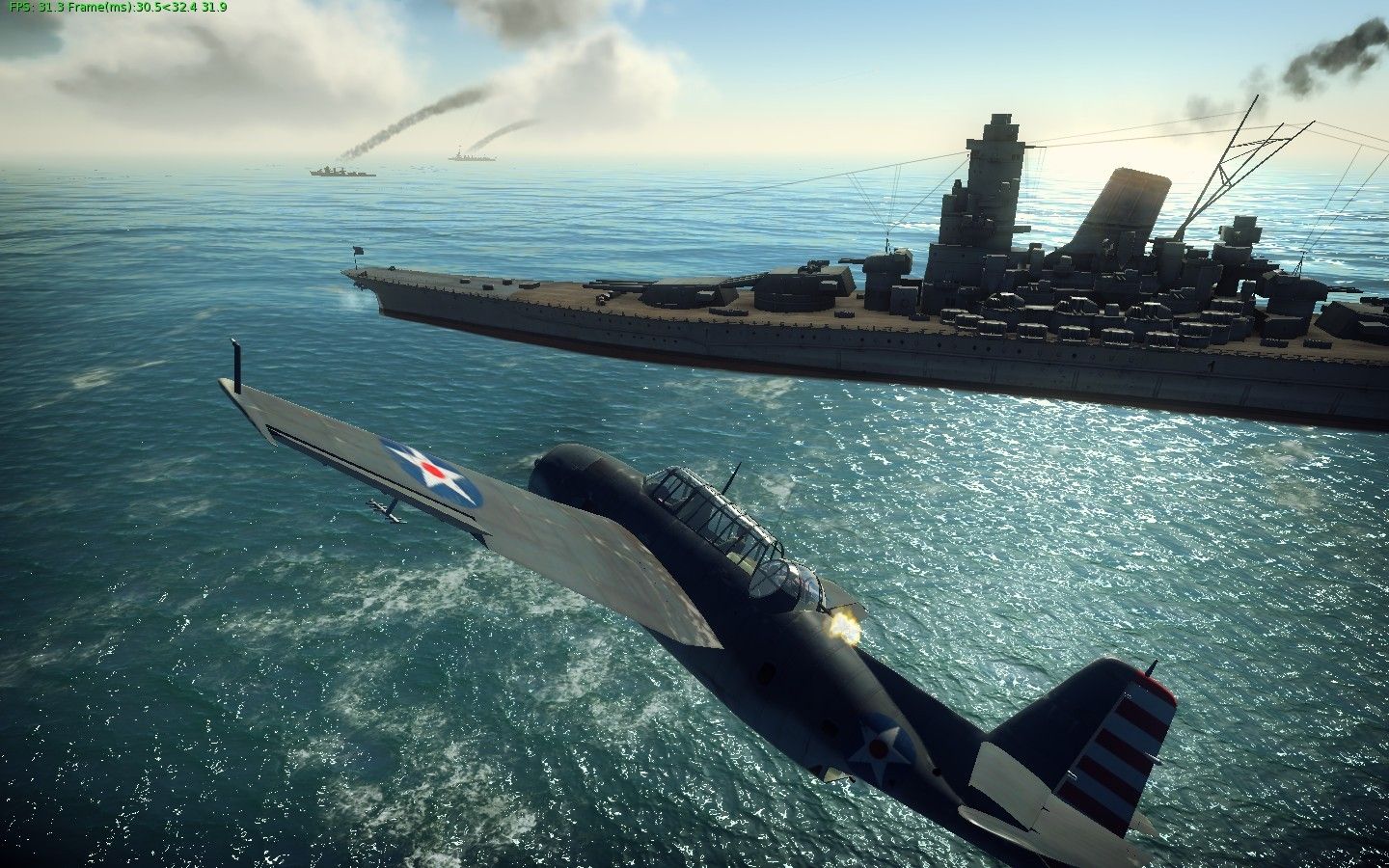 http://www.skeptic.com/reading_room/conspiracy-theories-how-to-determine-true-conspiracies-from-false/?gclid=CKH02qHW_soCFQsPaQodte8GoA
War Thunder
War Thunder is a Multiplayer online game combat flight game developed by Gaijin Entertainment for Microsoft Windows, Mac OS X, and PlayStation 4. It is currently in the open beta testing phase, meaning that players are able to give feedback to developers on any bugs before initial release of the full game.
The game is set to contain aircraft, armored vehicles, and ships from the pre-World War II era to the early Korean War era. Most maps in-game are either directly or indirectly based on real-life battles of the era.
Developer(s) Gaijin Entertainment
Publisher(s) Gaijin Entertainment
Composer(s) Zakhar Antonov
Georgy Zheryakov
Jeremy Soule
Engine Dagor Engine
Platform(s) Microsoft Windows
Mac OS X
PlayStation 4
Release date(s) Microsoft Windows
November 1, 2012 (Open Beta)
PlayStation 4
NA TBA
EU November 29, 2013
Mac OS X
September 16, 2013 (Open Beta)
Genre(s) Action, Combat flight simulator
Mode(s) Single-player, Multiplayer
Distribution Download
Get it here: warthunder.com/
http://www.skeptic.com/reading_room/conspiracy-theories-how-to-determine-true-conspiracies-from-false/?gclid=CKH02qHW_soCFQsPaQodte8GoA
-----------------------------------------------------------
2-14-16
Brand New Dark Souls 3 Footage Highlights Bloodborne Similarities
A more fast-paced Souls game.
Brand new footage from
Dark Souls 3
was revealed during From Software's live stream yesterday, and it seems that the developer is taking a number of its cues from its own
Bloodborne
.
The new footage suggests that Dark Souls 3 will be a faster-paced Souls game, with combat that shares similarities with From's PS4 exclusive. The introduction of Bloodborne-esque dodging should make way for a greater emphasis upon the agility of the player-character, with this being one of the most widely praised additions to the 2015 game. This could mean that lightweight character builds will now be much more valuable than they were in the first three Souls games.
With the series' creator Hidetaka Miyazaki now back at the helm of the helm of the series after leaving his post for the development of Dark Souls 2, it looks like Dark Souls 3 is shaping up to be an excellent and unique addition to the beloved series, and could stand to introduce new players to it who only became acquainted with Miyazaki's work through Bloodborne.
Check out the gameplay footage below:
SEE VIDEO:
http://www.craveonline.com/entertainment/949895-brand-new-dark-souls-3-footage-highlights-bloodborne-similarities
------------------------------
2-7-16
Resident Evil 6 Remaster Could Be Making its Way to PS4 and Xbox One
Capcom might be looking to release Resi 6 on current-gen consoles.
A
Resident Evil 6
remaster could be making its way to the PS4, Xbox One and maybe PC as part of the series' 20th anniversary celebrations.
Though this is purely speculation at the time of this writing, we have it on good authority that Capcom is asking outlets for approval for quotes pertaining to Resident Evil 6, to reportedly be used around the time of the series' 20th anniversary on March 22nd, 2016. Capcom's official page dedicated to this 20th anniversary references the recently released Resident Evil 0 HD Remaster, the upcoming Umbrella Corps and the Resident Evil 2 Remake as being part of these celebrations, though also states that the developer has "various other projects" in the works, too.
While there has been no official confirmation from the company that a Resident Evil 6 remaster is in the pipeline, considering that the game was released on last-gen consoles, with it therefore not requiring as much effort to bring it to the current generation as the PlayStation-era Resi games, it isn't out of the realm of possibility.
Though Capcom could simply be hoarding quotes for a 20th anniversary promotional campaign, it's curious that they would specifically seek quotes for Resident Evil 6. This is all to be taken with a pinch of salt, of course, but it certainly seems like Capcom is planning to do something with Resident Evil 6 in the near future, and if we're being cautiously optimistic, it would make sense for Capcom to release a Resident Evil 6 remaster as part of a collection, rather than as a standalone game.
http://www.craveonline.com/entertainment/949971-interview-matt-smith-new-take-pride-prejudice-zombies
---------------------------------------------------------
1-31-16
The History of Early Video Gaming
Though common knowledge might place the beginning of video gaming in the 1980s arcade scene, or with the first Pong home editions, the history of video games actually goes back much farther than that. The technical definition of the term "video game" would require the game to have a video signal transmitted through a cathode ray tube – though the current interpretation is more along the lines of "anything on electronic hardware that contains an element of interactivity," or something along those lines. Using this broad definition, the first video games actually surfaced in the 1950s, using technology created during World War II.
The earliest known written computer game was a chess simulation, developed by none other than Alan Turing (the man behind the cracking of the Enigma Machine and the Turing Test) and David Champernowne (a mathematician and economist at the University of Oxford and later at Cambridge). The game was called Turochamp and the pair completed it in 1948, but it never actually made it to a proper computer.
As far as games that were actually implemented, the earliest one was Bertie the Brain, a tic-tac-toe machine built by Josef Kates for the 1950 Canadian National Exhibition; and Nimrod, built in 1951 by Ferranti for that year's Festival of Britain, which played the game of Nim. Both Bertie and Nimrod allowed people who attended their respective events to play their games against an artificial intelligence. They were created not so much for the purpose of entertainment, but rather for the purpose of showing off the AI programs that the developers had created.
MORE: http://scoop.previewsworld.com/Home/4/1/73/1017?ArticleID=174241
--------------------------------
1-24-16
Shadow of the Beast PS4
For those of you who aren't in the know, Shadow of the Beast is a PS4 reinvention of the original Amiga game released back in 1989. It was a game known for its particularly impressive graphics, especially its ability to show up to twelve levels of parallax scrolling backdrops behind its side-scrolling platforming.
The original game spawned two sequels: Shadow of the Beast 2 in 1990 and Shadow of the Beast 3 in 1992. But after that the series disappeared.
Now, though, it's making a comeback courtesy of developer Heavy Spectrum Entertainment Labs, headed up by über-passionate original Shadow of the Beast fan Matt Birch – who you may remember from his rather emotional presentation back at GamesCom 2013.
http://www.trustedreviews.com/shadow-of-the-beast-review
----------------------------------------
1-17-16
Hitman's Episodic Release Could Be the Future of Square Enix Games
First Final Fantasy VII Remake, and now Hitman gets the episodic treatment.
Square Enix and IO Interactive have made the decision to turn
Hitman
into a fully episodic game, indicating that the publisher could be looking to release more of their AAA games in a similar fashion in the future.
The announcement that Hitman will be released in several instalments throughout 2016, an alteration of the company's previous plan to release it in full on March 11th, follows Square's previous revelation that this release plan would be employed by the long-awaited Final Fantasy VII Remake, too. As such, these two events surely mark a sign of things to come from the company further down the road.
The reaction to Square's decision has been mostly negative. While some have stated that they like the idea of essentially being able to purchase an elongated demo in the form of the game's first chapter, before deciding whether or not they will take the plunge on its future instalments, the majority have bemoaned that they'll have to wait for up to 9 months (if Square sticks to its release plan) to complete the game in its entirety. However, it's understandable why Square has adopted this tactic, if not completely agreeable.
Hitman is a series that waned in credibility following the underwhelming Absolution, and as such Hitman 2016 was always going to be a gamble. By releasing the game in chapters throughout the duration of the year, Square is obviously offsetting some of that risk, even if they have claimed that the decision was made so that they would "be able to respond much faster to feedback, analyse player behaviour and implement changes on a regular basis." While this could well be the case, releasing games in episodic instalments has other benefits, too, that more than likely were the biggest driving factors in Square opting for the divisive format.
MORE:
http://www.craveonline.com/culture/943493-hitmans-episodic-release-future-square-enix-games
------------------------------------------------------------
1-3-16
Rainbow Six Siege

Review (PC, PS4, XBOX)
The average Rainbow Six Siege multiplayer match contains a surprisingly small amount of shooting. Gunplay is, of course, still central to the Siege experience, but there's so much more to it. You'll spend just as much time strategizing with your teammates, carefully laying traps, reinforcing destructible walls, and feeling your heart race as the dull, distant rumble of your enemies' breach charges suddenly gives way to intense and immediate chaos. And that's just on defense.
Few modern shooters can match the heart-pounding exhilaration and immense strategic depth Siege achieves with its asymmetrical PvP. With no respawns, no regenerating health, and only five players per team, every life suddenly feels meaningful and precious (though you can still monitor security cameras and communicate with your team in death). Running-and-gunning will almost certainly land you on the sidelines, so you're much better off using your drivable drone to scout ahead or coordinating with your teammates to ensure all sightlines are covered.
Not only does the intense one-life setup encourage players to approach every encounter thoughtfully and methodically, it also fills a long neglected gap in the FPS genre. While shooters that emphasize twitch shooting over tactics can grow tiresome, Siege's seemingly endless array of viable strategies makes every round memorable and organically begets the kind of brilliant, unpredictable moments you can't wait to tell your friends about.
In any given round, you could repel from a rooftop, smash through a window, and flash the room with a stun grenade, or just lie prone in a dark corner waiting for enemies to wander past. Maybe on defense you'll fortify four team members in a single room but send the fifth out into the wild in hopes of catching the other team off guard. You could also play some mind games by remotely detonating an explosive purely as misdirection before infiltrating through another point of ingress. All these mechanics breed creativity and allow the game to evolve as players develop (and react to) new strategies.
Unfortunately, there is a campaign-sized hole where Siege's single-player should be, and while a carefully crafted, story-driven experience would have further solidified the game's position as one of the year's best shooters, Siege still manages to compensate in other ways. Franchises like Halo and Call of Duty have set the bar for the amount of desirable content you can cram into a game, and Siege clearly falls short of that mark. But consider a game like Rocket League, which has delivered serious longevity with a single game mode. Siege, to me, feels like Rocket League or even Team Fortress 2 in that its pure, competitive nature makes it eminently replayable.
Even outside of its natural competitiveness and deep well of mechanics, Siege's PvP provides enough variables to keep players engaged. There are multiple match types, over a dozen maps, randomized objective locations within those maps, differing times of day for every stage, mixed mode servers that automatically scramble all these options together, and, most importantly, 20 distinct Operators, all of whom open new gameplay avenues. Even characters whose unique gadget seemed useless at first inevitably proved me wrong. I assumed Doc's remote revive dart would never come in handy given that allies are far more often killed than wounded; then I saw someone punch a tiny hole through a wall to revive a fallen teammate pinned by gunfire on the other side.
And while Siege may not contain a campaign, it does offer 11 singleplayer "Situations" that are both legitimately helpful and surprisingly robust, considering they're essentially training missions. Each situation features three difficulty options and three optional objectives--which enhances their replayability--and each one focuses on a different aspect of the game like bomb defusal or destructible cover. They lack the cohesion, polish, and narrative drive of a campaign, but they're at least diverse enough to prove worthwhile.
You can also choose to tackle Siege's Terrorist Hunt mode alone, though it's definitely more approachable as a cooperative experience. As with the competitive multiplayer, each player gets one life and only a finite amount of health, but here you must hunt down a preset number of AI-controlled terrorists or disarm bombs while an infinite number of enemies attempt to interfere. Being so outnumbered while having no way to heal turns every round into an intense war of attrition; even if the first guy doesn't kill you outright, he might shave off enough of your health that the next guy can easily take you out. When you make it to the end of a 20-minute round with only a tiny sliver of health remaining, finishing off that final terrorist provides such an incredible high I found it nearly impossible to hold in my reflexive "Hell yeah!"
Despite all this excess adrenaline, Siege still suffers a few rough edges. The progression system, for example, feels slightly empty and metes out experience too slowly. Thankfully, Casual PvP will be available right out of the gate, but you'll have to accrue enough XP to reach level 20 before you'll unlock Ranked PvP. It makes sense the game would gate Ranked matches given that they remove much of the in-game assistance that makes Casual PvP accessible (a fact the game fails to explain, unfortunately), but grinding all the way to level 20 takes far too long. Why not set the limit lower and let players decide when they're ready?
http://www.gamespot.com/reviews/rainbow-six-siege-review/1900-6416324/
----------------------------------------------------------------
11-15-15
Star Wars: Battlefield (PS4) Review
This may sound counter-intuitive, but giving people 10 hours of unrestricted playtime in Star Wars Battlefront via EA Access is the worst thing EA could have done to encourage sales of its insanely anticipated Star Wars title. Absent a review copy, I fired up my EA Access Hub to start feasting on 10 glorious, blissfully chaotic hours in DICE's beautiful Star Wars sandbox. I feared it would be a massive tease, and I dreaded the thought of that final splash screen telling me my time was up.
Instead, I walked away disappointed and discontent.
All morning my inner critic has waged an excruciating battle against my inner Star Wars fanboy, fighting reason and ignoring the truth about this game. I'm positive that for many of us right now, the Star Wars hype is very real and very intense. I've been devouring novels like James Luceno's excellent Tarkin, re-watching the original trilogy, snatching up those Disney Infinity 3.0 figurines like candy, and essentially being a Disney marketer's dream demographic. But just like Luke's pivotal moment in Cloud City when he searched his feelings to confront the truth about Vader, I can't escape the truth about Star Wars Battlefront.
That sobering truth is that there simply isn't enough content or variety here to justify a $60 purchase.
http://www.forbes.com/sites/jasonevangelho/2015/11/14/search-your-feelings-star-wars-battlefront-isnt-worth-60/
----------------------------------------------------------------
10-25-15
Halo: 5 Guardians xbox one review
Halo 5: Guardian is a game about momentum. It's fueled by new ideas and propelled by some of the boldest changes to this storied franchise yet. Some of these changes fail, but others succeed, and although Halo 5 falters at times, it whisks us through black holes and across war torn tropical islands at a rapid pace. We can only surrender to its velocity.
With Halo 5, developer 343 Industries comes closer to meeting the many expectations the Halo name carries with it. This is only the developer's second original title, but some facets of the franchise's formula are at their best here. Guardians introduces new player movement, open level design, and an innovative new multiplayer mode, all to great effect. It also implements a new campaign structure, with eight playable characters across two separate teams, as one chases the other across the universe.
http://www.gamespot.com/reviews/halo-5-guardians-review/1900-6416293/
----------------------------------------------------------------
10-18-15
Tales of Zestiria (PC) review
I think of the Tales series as RPG comfort food. It reliably delivers cheerful characters, a story anchored in friendship, and a unique brawler-tinged spin on RPG combat. Tales of Zestiria is no exception, but the big shift to an open world and some flashy new combat moves makes it pleasantly different from its predecessors.

The first and most welcome change is its open world. Zestiria removes the pen that once confined us to narrow corridors of trees and bushes and lets you freely journey through a nice variety of locations that include green pastures, sand-swept deserts, and gloomy swamps. This gives Zestiria's world a sense of immersion that some of its more linear predecessors lack. Treasure chests and stat-boosting herbs found throughout a typical Tales world are still there, but I like that Zestiria also includes Normin: cute little critters tucked away in hidden corners that grant special skills to equipment. There are also Lords of the Land, helpful deities that let you do things like fast-travel and replenish treasure chests if you establish a good enough rapport with them. These are all nice rewards for putting on your wide-brimmed fedora and venturing through the landscape.

http://www.ign.com/articles/2015/10/16/tales-of-zestiria-review
-------------------------------------
10-11-15
Legend of Grimrock 2 (PC)
Legend of Grimrock was the triumphant resurrection of a long-dead genre. Twenty years ago, first-person roleplaying games with real-time combat were the height of sophistication. I remember: I was there, playing them and having an amazing time. The question is whether this sequel can bring fresh creativity to grid-based dungeon crawling.
Instead of a dungeon, your team of four prisoners is shipwrecked on a mysterious island. You can run the default party, or build your own from an expanded range of character options. These include the disease-immune Ratling, and the Farmer, who improbably gains experience from eating instead of battle. I was frustrated by the original's long skill trees, which forced me to specialise before I understood the game, but there are now more skills with fewer levels, so I felt safe experimenting without fear of spoiling my character builds. It's enough flexibility to satisfy those who enjoy optimising statistics, but it's not necessary for success.
http://www.pcgamer.com/legend-of-grimrock-2-review/
------------------------------------------------------------------
10-4-15
Sid Meier's Civilization: Beyond Earth
Sometimes, you need to achieve a little distance in order to get a little perspective. Beyond Earth blasts the Civilization 5 template into space, but it's ultimately less of an offshoot to the main series and more of a measured response. It's a response to the fact that Civ 5, even at its cruellest, is still so often a game for leaders who like to lean back and ponder their actions with a certain kind of holiday cheeriness. It's a battle, but it's also a bubblebath. Annex Te-Moak? Burn Boston to the ground? Go nuclear on Pedro II? Why not, eh? Why not.

by contrast, Beyond Earth has you hunched forward for every second, fighting for survival on the fidgety surface of a planet that has unambiguous feelings about all that vertical farming you're trying to do to it. Beyond Earth seeks to shake up the predictability of gentlemanly Civ opening gambits, with their familiar routines and breezy, acquisitive calm. Then, eight hours later, new victory conditions, introduced far earlier than before, are giving dynamism to the sometimes amorphous Civ end-game.

http://www.eurogamer.net/articles/2014-10-23-sid-meiers-civilization-beyond-earth-review
--------------------------------------------------
9-27-`5
The Escapist : The Walking Dead (PC)
--------------------------------------------------------
9-20-15
Laserlife PC Game Review
Ooh, it's all go at BIT.TRIP creators Gaijin Games. They're not Gaijin Games any more, for one thing. Well, they are a bit, sometimes, in certain circumstances. But under the new name Choice Provisions they're getting far away from Japan, blasting off into space by announcing two cosmic new games. Laserlife is "a metaphysical journey of euphoric sights and euphonic sounds" about a spaceman's memories, which does sound pretty BIT.TRIPPY. Tharsis is certainly different, "a turn-based, perma-death, realistic space strategy game" on the first manned mission to Mars.
Tharsis sounds like a digital single-player board game. You're merrily on your way to way to Mars when an asteroid clonks you and everything goes a bit Pete Tong, leaving your fate in a handful of dice. Choice Provisions describe it thusly:
MORE: http://www.rockpapershotgun.com/2014/06/09/gaijin-no-more-bit-trippers-announce-two-space-games/#more-211925
=========================================
9-13-15
Skylanders SuperChargers Xbox 360
GamesCom 2015, there were some major announcements made and that includes the upcoming Skylanders Superchargers. For the first time, the series is getting online multiplayer, meaning you'll soon be able to join up with your friends for online races.
A fully online kart racing experience will be available for all versions of Skylanders Superchargers, not just Wii and 3DS — although this will be the only experience available for these platforms. There will be two-player local and four-player online co-operative gameplay, which you'll be able to unlock by placing a Supercharger pair (vehicle and character) on your portal.
It works well with the premise of Skylanders Superchargers too. It's the first in the series to introduce playable vehicles of earth, sea and sky varieties, bringing with it a whole new set of Skylanders toys.
Read more at
http://www.trustedreviews.com/skylanders-superchargers-review#pGkKDzt0oTlh8vZo.99
-----------------------------------------------------
9-6-15
Armikorg PC
You've crash landed on a strange planet, and your ship is beyond repair. Worse yet, the accident isn't covered by insurance, or at least that's what your colorblind dog sidekick tells you. What appears to be an extraordinarily long earthworm with eyes comes into view, but quickly wraps itself around your body and pulls you ever closer to a giant, hairy beast. The realization that this strange creature clutching you is the monster's tongue is now sinking in, but it may be too late! Luckily, your talking companion is more than ready to free you from impending doom in return for a tasty treat. The two of you barely manage to escape into a fortress filled with outlandish sights, gadgets, and puzzles. Welcome to Armikrog!
Armikrog, by Pencil Test Studios, takes place in the fantastic Neverhood universe first conceived in 1996 as an adventure title that bears the same name. This was later followed up by the quirky platformer Skullmonkeys on the PS1. Both of these games carried on the tradition set by the designers of Earthworm Jim 1 and 2 of being wacky, humor-based journeys through strange worlds, but with the stylish addition of being done entirely in clay. Armikrog is no different, and is probably the defining feature that distinguishes it from other modern point and click adventures. But is the unorthodox graphic style the only interesting aspect about this game? The answer: absolutely not.
This Kickstarter-funded follow-up to The Neverhood has many things going for it. Aside from being gorgeous, the beta offers fun, varied puzzles that are just challenging enough to be solvable without leading to frustration. These involve interactions such as pushing a fuzzy creature to block a door, aligning tablets by walking in a giant stone hamster wheel, and riding a cable car to reach new areas. The player controls both our brave protagonist, Tommynaut, and the helpful alien dog, Beak-Beak. These two are respectively voiced by Michael J. Nelson of Mystery Science Theater fame and Rob Paulsen, known for voice work of many animated features like Pinky and the Brain. So far, these two appear to be a brilliant pairing and will undoubtedly have many funny moments together.
MORE: http://truepcgaming.com/2015/03/24/armikrog-beta-review/
------------------------------------------------
8-30-15
Brothers: A Tale of Two Sons/ Xbox
Seeing double
Brothers: A Tale of Two Sons is a journey. One that explores mature themes of family and loss while retaining it's ability to be utterly endearing. If you are one of the many people who experienced and thoroughly adored the story when it was released on Xbox 360 in 2013, you may well understand how excited we were to be able to play through it again on Xbox One.
Brothers is - as the title suggests - a tale of two brothers who set off on a journey to find the Tree of Life and heal their father, who has fallen gravely ill. As the game begins, we are shown Little Brother by a graveside. The score is instantly moving and in flashback, we are shown that this is a family who has already experienced a great personal loss. This immediate tug upon the heartstrings is hardly surprising, when you learn that the game was directed by Award winning Swedish film director Josef Fares - a man who has long been critically applauded for creating fantastical worlds and intricate stories. The characters, while perhaps not as delicately rendered as the world that surrounds them, instantly become relatable and cherished despite them talking in a nonsensical language that might be off-putting under other circumstances. You will find yourself wanting to set off on the quest that lies ahead, not simply for the adventure but to keep this family from being shattered any further than it already has been.
MORE: http://www.purexbox.com/reviews/xbox-one/brothers_a_tale_of_two_sons1
--------------------------------------------------
8-23-15
Until Dawn PS4 Review
The choices you make in Until Dawn have more far-reaching consequences than in most other survival horror games: the butterfly effect feature it so heavily relies on is highly effective, adding weight to seemingly innocuous choices and creating a game that feeds deeply into player paranoia of making the wrong choice. Couple this system with the game's tongue-in-cheek exploitation of slasher film tropes--including over-the-top gore and flirty teenagers--and you have an enjoyable experience controlling you own '80s horror film parody. Until Dawn is a thoughtful experiment in how far you can go with multilayered player-driven narrative games, and despite some ugly visuals, delivers an engaging experience where story and controls meld for powerful meaning.
The game's plot follows the classic slasher film recipe: eight teenagers get together on a snowy mountain far away from their parents and civilization. The get-together falls on the one-year anniversary of the disappearance of their two friends--twins Hannah and Beth--and the makeout party soon turns into a complete disaster. The group's clashing personalities force them to break off in couples to do their own thing. But we all know what happens to groups that split up in horror movies; within an hour, everything goes to hell as a feral creature and a masked madman begin terrorizing the teens.
Between each in-game chapter, you visit a mysterious psychiatrist in an office. You, controlling an unknown person, answer the analyst's questions, all of which revolve around what scares you and how you feel about the characters. You'll be asked to choose between spiders and snakes, needles and gore, ghosts and zombies. This is the game's way of setting up the horror story you'll experience, placing needles or knives in the hands of attackers and throwing out elements the program knows you're frightened by. It feels a little too out in the open for a game that so subtly weaves your choices into the narrative, but I didn't mind this forwardness in the grand scheme of things. Until Dawn's setup is wonderful enough to overlook it.
These psychiatrist visits are the most obvious examples of Until Dawn's biggest feature: the butterfly effect. Small choices will have major consequences in future events. They aren't one-offs, either: a choice you make in chapter one presents a difficulty in chapter two, and depending how you solve that difficulty, further chapters will offer you different tools or different interpersonal conflicts. Choices made in chapter one determine events that branch with the next decision and again with the next, creating a large number of narrative paths and outcome.
MORE:
------------------------------------------
8-16-15
Final Fantasy Type-0 HD PS4 Review
Final Fantasy Type-0's journey to the West has a timeline so long that it's almost unbelievable.
It started as a Japanese mobile spinoff of Square Enix's famed franchise, but after some retooling, it found its way to the PlayStation Portable in Japan. It held as a Japan-only title for several years, with Western fans stuck hearing about how interesting and different it is. As the PSP's era came to a close, it seemed like we would never see a Western release. Finally, some four years after the original release and as a direct response to fan requests, an HD port comes to the PlayStation 4 (which I reviewed) and Xbox One.
Final Fantasy Type-0 isn't shy in showing you that it means to be different from other titles in the franchise. While other entries in the series might start out with scenes of soaring airships and birds flying against sunny skies, this one drops players right into a gritty world in the middle of a bloody war. Four nations fight for control over four holy crystals, sources of magic power. One nation in particular broke a peace treaty and mowed its neighbors over, and it shows no signs of stopping.
MORE:
------------------------------------------
8-9-15
Transformers: Devastation (XBOX)
Licensed games aren't supposed to be good, but I like to keep an open mind.
Yes, there's a lot of crap floating through the lazy river ride of licensed games, sped through development to meet a deadline. But there's also Middle Earth: Shadow of Mordor and the Batman Arkham series. The former is more abundant than the latter, but still. Anything's possible.
And so it was with a bit of side eye and a willingness to be impressed that I walked into a conference room on the first day of E3 2015 to see Transformers: Devastation, the just-announced title from Platinum Games.
Here is my report: This game looks awesome. And it might just be the game I didn't even know I was looking for.
I am, I admit, the target demographic. Transformers: Devastation is not a modern take on Hasbro's changeling robot franchise. These are not Michael Bay's Transformers. These are cel shaded recreations of their '80s incarnations, rendered in 3D to look like cartoons that burst into another dimension. And they look really good. I can't help but thinking, as two representatives from Platinum play through a couple of levels and discuss the game, that it looks just about exactly like what I pictured in my head when I was a kid. Video games have made playable cartoons possible, and somehow, impossibly, Optimus Prime was still here in 2015 to prove it.
MORE:
------------------------------------------
8-2-15
Lost Dimension PS3 REview
Trailer: https://www.youtube.com/watch?v=yEgwR4hUVNg
Will Atlus ever stop pumping out stylish properties? We hope not, but in the meantime, it's bringing tactical role-playing game Lost Dimension to the PlayStation 3 and Vita this summer. Going against the grain for once, it looks like us Europeans won't have to wait several hundred years for Atlus to localise it either, as NIS America will be handling the European launch.
You can watch the trailer that we've embedded, but in truth, it shows bugger all. Spanning two minutes of what can only be described as colourful waffle, you'd be better off staring at the lone gameplay screenshot at the top of this article.
Playing, of course, as a daring group of teens, you'll be taking down enemies via a combat system that somewhat resembles the brilliant Valkyria Chronicles. The twist here is that as you progress through the story, you'll need to decide which members of your party are traitors, and then kill them.
MORE:
7-26-15
Game of Thrones: A Nest of Vipers (PC, XBOX, PS4)
Game of Thrones' earlier seasons on HBO were excellent at dragging out emotional payoffs. The delicate dance of political intrigue and personal affections never slowed tempo, creating hour-long experiences that were tense, warm, and in many ways anxiety inducing. The drama of the series is what draws that emotional reaction from its audience, the way dozens of characters all trying to stay alive and protect their own interests clash with one another, frequently resulting in some being knocked out of the game altogether.
Episode Five is an emotional rollercoaster, similar in crescendo and payoff to what I described of the HBO show earlier. I went into the episode expecting a cataclysm--something I've come to expect of the tail end of Telltale's series--and got what I wanted and sadly much more. It's a whirlwind of hurt. As the credits rolled the idea of drowning came to mind; The people of House Forrester are in over their heads, desperately clawing for the surface, as watery demons born from their own cunning and the unyielding meanness of others--factors all completely out of their hands--clutch their ankles and threaten to drown them.
A Nest of Vipers ends on a heart-shattering note and the promise of an explosive finale. Thing are getting lively, and with quickened pacing to match the action, it's hard not to end this episode without your brain spinning in anticipation. With most prominent character arcs at their highest peaks, it's a perfect penultimate episode.
MORE: http://www.gamespot.com/game-of-thrones-a-telltale-games-series/
---------------------------------
7-19-15
Ways of the Samurai 4 (PC)
The arrival of European sailors on Japanese shores ushered in a strange and turbulent period in Japanese history. The clash of cultures gave rise to radical xenophobes, scheming magistrates, and unscrupulous traders, all of whom you have the chance to ally yourself with in Way of the Samurai 4. You can also wear a tuxedo jacket and no pants, brandish a giant fish in combat, and be pursued through the forest by a dozen angry sumo wrestlers. Way of the Samurai 4 isn't so much a wacky adventure through these tumultuous times as it is a wacky sandbox that encourages you to live the same few days over and over again, taking different paths, forging different alliances, and experiencing different kinds of sex torture. Though the combat is clunky, the mechanics are dull, and the visuals are dated, there is plenty of goofy fun to be had in Way of the Samurai 4.

The key lies in the structure. The game spans just over four days, each divided into day, evening, and night. Each time period contains a few different events that allow you to further different story paths, like allying yourself with the shogunate to restore order, becoming an advocate for the foreigners, or joining a band of rebels. These events are mapped out in the menus, making it easy to follow the main storylines but also clueing you in to other significant events waiting to be discovered. Each story has enough goofy characters, overwrought dramatics, and strange occurrences to be entertaining most of the way through, and if you start to get bored, well, there are plenty of other things to do.
MORE: http://www.gamespot.com/reviews/way-of-the-samurai-4-review/1900-6394775/
---------------------------------
7-12-15
Godzilla: The Game (PS4)
The new title is Godzilla by name, Godzilla by nature.

"Godzilla is an action game and the idea is to smash and smash some more – causing ultimate destruction," enthuses Karla Pett, product manager at Bandai Namco.

"There are lots of different modes, such as Destruction mode, in which the player controls Godzilla as he busts through certain stages, and King of the Monsters mode, where you play six different stages as six
different monsters."

That's right – Godzilla isn't the only big beast gamers will be able to control. He'll be joined by iconic creatures from throughout Japan's cinematic history, with players' destruction attracting rival monsters for Godzilla to do battle with, such as fellow Japanese cinematic icon Mothra

MORE: https://www.mcvuk.com/special-features/read/the-big-game-godzilla/0176

---------------------------------

7-5-15

King's Quest: A Night to Remember xbox 360/xbox one/ps3/4
The new King's Quest isn't a sequel, but instead a reimagining that takes many familiar faces and locations from past games and uses them to tell a new story. "It's like when somebody comes and re-imagines Wizard of Oz or Peter Pan," he explains. "I view it as the same as those classic fairy tales that have been told over and over again. And this is just our take on it."

In fact, in order to stay true to the franchise, the studio reached out to original creators Roberta and Ken Williams to get their approval. And after seeing an early demo of the game, Roberta and Ken not only gave their blessing, but provided tips on how to give a game that specific feeling that has made the series so beloved. "Robert and Ken talked to us about this pyramid, and that pyramid is made of gameplay, story, and art," says Korba. "And they all need to work together to create the King's Quest magic. So that's the balance that we tried to keep."
MORE: http://www.theverge.com/2015/3/6/8160509/kings-quest-remake-2015-gdc-pc-xbox-ps4
---------------------------------
6-28-15
Mighty No.9 Review/ Xbox 360/one-PS4/3
Let's get the concepts out of the way first. For the most part, Beck controls the same way Mega Man always has -- he can jump and shoot, and in lieu of the classic slide move, Beck has a dash that can be used in succession without any real restrictions. This allows him to boost forward, air dash, and "slide" underneath gaps.
But the dash is much more complicated than that. In Mighty No. 9, you'll have to use it to "absorb" enemies. By firing at them and decreasing their health pool past a certain threshold, they become "destabilized." Beck can then dash through them to absorb their powers (extra damage, speed, life, and defense boosts), thus killing them in the process -- most enemies cannot be destroyed by your standard shot and must be dashed through.
http://www.destructoid.com/mighty-no-9-feels-great-but-the-core-concepts-take-some-getting-used-to-280497.phtml
-----------------------------------------------------------
6-21-15
Skylanders SuperChargers
Activision's pioneering Toys to Life franchise has two big challenges. On the one hand, it needs to retain and keep building its audience against stiff competition from the rival Disney Infinity and – this year – Lego Dimensions franchises. On the other hand, it needs some gimmick or innovation to justify another spending spree on the new game, new expansion packs and figures. Last year's Skylanders: Trap Team had the game's best gimmick yet; the ability to trap defeated villains in a glowing power crystal, then tag them in to fight for you in-game. However, it left us feeling that there was too little movement on the actual gameplay front, and that the need to buy more trapping crystals was a triumph for Activision's bean counters rather than a triumph for Skylanders fans.

It's too early to say whether Skylanders Superchargers does things better, but this year's key tentpole innovation should shake up the gameplay. This year, it's all about the new vehicles, with twenty land, sea and sky-based vehicles to choose from, plus twenty new SuperChargers toys to pilot them.


Read more at http://www.trustedreviews.com/skylanders-superchargers-review#effoXEUV8G75YLUc.99

-------------------------------------------------------------

6-14-15

PayDay 2: Crimewave edition XBOX One/PS4
When Payday 2: Crimewave Edition gels, it's one of the most exciting co-op shooters around. Crouched behind a shattered window in what used to be a bank, firing away with an assault rifle at squads of incoming cops, rushing to revive a downed comrade as the bullets fly, it feels like you're on the set of Michael Mann's Heat, doing your best to keep your head above water as the carnage kicks off. Working with a smart team of crims, focused on objectives and covering each other's' backs, the score pounding through the speakers or your headphones, it's a joy to play.
The new PS4 and Xbox One Crimewave edition delivers plenty of these moments, too. With a full year's worth of DLC it crams in a wide range of missions, covering everything from your straightforward bank heists and jewellery store robberies to security truck ambushes, election-rigging campaigns, nightclub raids, train interceptions and thefts from an uptown gallery. Each brings new objectives, wrinkles to be ironed out and cops to be gifted with an early retirement, and the action can be spectacularly intense.
Read more at http://www.trustedreviews.com/payday-2-crimewave-edition-review#ycFZ23Oslj784gO0.99
--------------------------------------
6-7-15
Metal Gear SOlid V: The Phantom Pain
Sure, last year's compact prequel Metal Gear Solid V: Ground Zeroes underwhelmed, due as much to mismanaged expectations on Konami's part as anything, but the proper game looks like the biggest one to date – and hopefully, also one of the best. Here's what to expect from Metal Gear's open-world spin.

In amusingly typical series fashion, Metal Gear Solid V isn't a sequel to Metal Gear Solid 4, just like 3 wasn't a follow-up to 2.The series ping-pongs between eras so much that only the die-hards really understand how all the pieces fit together at this point. Which, strangely enough, hasn't hurt the franchise too much to this point.
----------------------------------------------------------------------------
5-31-15
Summer is upon us, and brings with it more free games courtesy of Xbox Live Gold! Xbox One gamers get the epic tactical strategy game Massive Chalice, from prolific developer Double Fine Productions. They also get Pool Nation FX extended for another month. Xbox 360 players get the rip-roaringly wonderful Just Cause 2, an open-world, stunt-action game that gives new meaning to the term "over the top." They also get Thief, the recent reboot of the classic action-stealth series, which challenges you to be both subtle and clever. As usual, all games are available only for a limited time, as part of the ongoing Games with Gold program.
MORE: http://news.xbox.com/2015/05/xbox-june-brings-a-new-batch-of-games-with-gold
-----------------------------------
5-24-15
The Evil Within: The Executioner PS3/PS4/Xbox 360
Finding worthwhile ways to build on a horror video game is no easy task. The nature of this genre is that its stories tend to be self-contained. It's not that there isn't room in their painstakingly crafted virtual worlds to allow for new stories, it's just that these tales aren't always worth getting told.
Even the most critically lauded games have trouble getting their DLC right. I've spent enough time on the subject already, so rather than retread that ground, let's talk about one a select few games that's actually getting it right.
There's a lot to love about Shinji Mikami's The Evil Within because it gets a lot right. It's the rare sort of video game that's consistent enough in what it aspires to be that it makes enduring the occasional stumble as it works toward that goal easy to forgive.
http://bloody-disgusting.com/news/3339980/evil-within-consequence-review/
----------------------------------------------------------------
5-17-15
Life is Strange Episode 3 PC
The third episode of Dontnod and Square Enix's episodic, time-bending adventure game, Life is Strange, is set to drop on May 19. Be warned that there will be light spoilers of the previous episodes.
Chaos Theory is the third of five installments in the saga of (the somewhat ham-fistedly named) Max Caulfield, a teenager who discovers that she has the ability to warp back time and undo her recent actions. By saving the life of a girl named Chloe, Max sets off a chain of events that pull the two of them into the mysteries of Blackwell Academy and the town of Arcadia Bay, which seem to have a Twin Peaks level of shady business going on.
http://www.digitaltrends.com/gaming/life-is-strange-episode-3-date/
-------------------------------------------------------
5-10-15
Destiny: House of Wolves
The creators of Destiny are ready to unleash the wolves.
When the latest expansion to the hugely ambitious – but frequently maligned – videogame is released next week, it won't merely feature a new social area, multiplayer mode and maps.
House of Wolves will also aim to right several problems, as developer Bungie, publisher Activision – and the sci-fi shooter's Guardian protagonists – look to the future.
Despite its popularity, many players have become frustrated with the game's lack of content and unpredictable nature. Destiny randomly rewards players with new gear, guns and parts, similar to a role-playing title. Following feedback after the game's much-anticipated release last year, the designers have sought to tweak it as much as possible without alienating fans.
But just how much have they changed?
"The short answer is everything," says multiplayer design lead Lars Bakken. "We put out the game we thought Destiny would be, and then it took on a life of its own once it was in the wild.
MORE: http://www.thenational.ae/arts-lifestyle/video-games/house-of-wolves-looks-to-the-future
-----------------------------------------------
5-3-15
High Strangeness PC
Touted as a "12 bit action/adventure" game, High Strangeness claims to be the first game to have been successfully funded on the popular Kickstarter platform. Having been successfully funded on August 18, 2009 for a reasonable $1559, the title represents a simpler time before exorbitant asking prices and ever-expanding stretch goals.
In High Strangeness, players find themselves faced with all manner of weirdness from crystal skulls to talking cats as they traverse the multiverse. This is executed by hopping between 8-bit and 16-bit universes that not only represent a drastic shift in graphical styles, but also changes in fundamental gameplay. Imagine jumping from the original The Legend of Zelda into the SNES' Illusion of Gaia and you have High Strangeness in a nutshell.
MORE: http://gamerant.com/high-strangeness-first-kickstarter-game-release/
-------------------------------------------------------
4-26-15
Broken Age: The Complete Adventure
The game formerly known as "Double Fine Adventure" has finally made its debut -- or should I say, half-debut. Broken Age: Act 1 is the culmination of almost 100,000 backers, over 3.5 million dollars, and nearly two years of waiting. The project, once asking for a mere $400,000, broke Kickstarter history and subsequently forged high expectations for Tim Schafer and his team.
Broken Age follows the lives of Shay and Vella, two young teenagers yearning to escape from their predestined paths. Although the description sounds coming-of-age generic, the stories and puzzles are anything but. Broken Age follows its point-and-click adventure predecessors while forging its own path -- and what a compelling path it is.
MORE: http://www.destructoid.com/review-broken-age-act-1-269349.phtml
----------------------------------------------
4-19-15
Dragon Age: Inquisition --jaws of hakkon
Dragon Age: Inquisition was one of last year's best games, and the one complaint you certainly couldn't aim at it was a lack of content. In fact some fans actually felt there were too many side quests, making it extremely difficult to complete every single one. But that creates an additional problem when it comes to downloadable content: what do you add to a game that already has too much to do?
The trick to good DLC is providing more of the same while making sure that it doesn't just feel like a needless rerun of what already exists. Which is particularly tricky if the developer can't be sure whether you've finished the main story yet (although here you're advised to be at least level 20). These are issues that BioWare has only got right a few times with their downloadable expansions, although to be fair that is better than most others have ever managed.
MORE: http://metro.co.uk/2015/03/26/dragon-age-inquisition-jaws-of-hakkon-review-enough-to-get-your-teeth-into-5121149/
----------------------------------------------------------
4-12-15
Lego Jurassic World Xbox 360
2015 is going to be the year for Jurassic Park's revival. We've got the Jurassic World movie starring Chris Pratt on the horizon and now we've got Lego Jurassic World. Whoever thought it was a good idea to blend my two childhood loves of plastic bricks and Spielberg's 1993 dinosaur romp was an absolute genius and I owe them a beer.

And before you dismiss this as "just another Lego game", you're wrong. Lego Jurassic World is the definitive entry in the Travellers' Tales Lego series, and that's not just because it's got dinosaurs in it.

Read more at http://www.trustedreviews.com/lego-jurassic-world-review#5jPMKp8bClJr4MgE.99
-----------------------
4-5-15
Dark Souls 2: Scholar of the First Sin PS4
Longtime fans of the game will find that most of the experience is the same as it was on the PS3, but with a few key differences that really does bring in more fresh air than we have seen from other remasters. Instead of simply porting over the exact same experience, From Software have masterfully reworked a number of the enemy locations which makes returning to the world of Drangleic a somewhat fresh experience. While the layout may be the same, what is lurking around the corner might not be.
Having already put in a number of hours into Dark Souls II on the PS3, I was able to get my bearings quickly and move through the opening sections of the game. That was until I started preparing for the first major fight that gave me an issue the last time I played the game. As I grinded out a few levels and approached the lair of my foe, I learned that this wasn't going to be the Dark Souls I remembered; he wasn't there. Moving forward, the mixture of known ambush spots being different, and even a boss showing up where I don't remember him being, made it hard to trust my existing experience.
MORE: http://www.playstationlifestyle.net/2015/04/04/dark-souls-2-ps4-review-scholar-of-the-first-sin-a-familiar-pain/#/slide/1
--------------------------------------------------------------
3-29-15
Hyperdimension Neptunia Re:Birth 1 Review: PC
There's a kind of poetic irony in remaking a game designed to poke fun at the game industry, considering all the remakes and reboots already flooding shelves. To both its credit and detriment, Re;Birth1 carries that identity struggle throughout. Sometimes the in-jokes and references are spot on, while others fail to critique and instead repeat old mistakes. What could have been a new start for the series instead becomes a merely average role-playing game that just doesn't fit together completely. It's lighthearted, and sports some fun, giant-anime-weapon battles, but its lack of challenge causes it to grow stale quickly.

The best part of the Hyperdimension Neptunia games is inarguably the concept: Four goddesses, each representing a different game system, are waging a "Console War" against one another in a cutesy, high-octane anime fashion. Following this idea, Re;Birth1 is filled with meta, fourth wall-breaking humor, and a good bit of charming self-awareness. Pretty much every character and party member you encounter along the way fits into some sort of anime or gaming archetype — Neptune, who represents the fourth (imaginary) console, is the high-energy, childlike protagonist, while Iffy is a smart tsundere who can get quite flustered at times — and Re;Birth1 actually does a good job of balancing character versus caricature. That's about where "good balance" ends, however.
MORE: http://www.ign.com/articles/2014/09/11/hyperdimension-neptunia-rebirth-1-review#
-----------------------------------------
3-22-15
Borderlands The Pre Sequel-the pre-claptastic-voyage
You never know what you're going to get with one of Borderlands' many, many DLC expansions. Some of them inherit the wrong things from their big sibling, but Claptastic Voyage is the other way around. It trims out nearly all of the excessive backtracking and pacing problems that Borderlands: The Pre-Sequel struggles with, and introduces a wonderfully whimsical setting that brings out the best in the Borderlands playstyle, and in its most recognizable character.

Much like Tiny Tina's Assault on Dragon Keep does for Borderlands 2, Claptastic Voyage moves the Vault Hunters' exploits into an imaginary realm that enables it to tell a very personal story. At the same time, it's a delightful departure from Pandora's traditional trappings (to whatever degree you find masked, homicidal little people and robots who transform into pirate ships "traditional"). Here, it's a digital recreation of Claptrap's notoriously scattered mind instead of Tina's D&D fantasy world, but the setup is equally ripe with potential, and Claptastic Voyage dutifully makes the most of it, both in terms of gameplay and story content.
MORE: http://www.ign.com/articles/2015/03/20/borderlands-the-pre-sequel-claptastic-voyage-review
-----------------------------------
3-15-15
BattleField Hardline PC/Xbox360
This isn't the first Battlefield Hardline multiplayer beta we've seen since the game was announced back at E3 2014 in June, but it's definitely the most promising.

For those who aren't familiar with Battlefield Hardline, it's the first in the franchise to be developed by Visceral Games. Instead of the traditional wartime setting chosen by the other Battlefield developers, Visceral has opted to go down the cops-and-robbers line.

The first beta was a closed affair announced and released in June, offering players a very early look at the multiplayer for Battlefield Hardline. You got to try out two modes – Heist and Blood Money.

Read more at http://www.trustedreviews.com/battlefield-hardline-review#RF4TxM8urTcsmUxs.99
-----------------------------------------------------------------
3-8-15
The Evil Within Review: The Assignment- Xbox 360
When The Evil Within was first announced, many fans of the survival-horror genre got super excited as it's the game directed by the famous Shinji Makami, creator of the Resident Evil series. With Shinji Mikami directing The Evil Within, expectations were quite high as many loved the original Resident Evil games and hoping he will bring back the survival-horror genre back to its roots. Now that the game is out, I am confident to say that The Evil Within is a survival-horror game indeed but it fails to bring something new to the table.
The Evil Within follows the story of Sebastian Castellanos, a detective called in to investigate a gruesome collection of murders at a local mental hospital. Leading up to his investigation, mortifying twisted events happen where Sebastian was brought into an alternate creepy universe where fans of the survival-horror genre will see a story that involves apparitions, big monsters, and nightmare backdrops. The beginning of the game will guarantee to get you hooked to the story but it fades down to confusion as you reach the later chapters of the game. Those who love the story of Resident Evil games will not fall-in-love in the story of The Evil Within as it's shallow, confusing, and lacks background story to the characters that you will get to meet.
MORE: http://www.justpushstart.com/2014/11/evil-within-review/
-------------------------------------------------------------------
3-1-15
Aces of the Luftwaffe PS4
Aces of the Luftwaffe is a retro-flavoured 2D shoot 'em up that has no business being on a PS4. Don't get me wrong, I love retro gaming and even recently went to the trouble of setting up a Japanese PSN account and buying a 3000Yen card just so that I could play the 1984 arcade game Bomb Jack on my PS4. I can even accept games like Aqua Kitty and Rock Boshers coming along and using roughly 0.001% of the PS4's hardware capacity. But even I draw the line at made-for-mobile horseshit like this.
The game itself is a World War II-era affair that sees you playing as one of three pilots as you single-handedly take on the might of the German Air Force. The setting is similar to Midway's classic 194x series and the previous-gen 1942: Joint Strike proved that there's still life left in this setting as long as you make sure you put some depth into the gameplay and make everything solid.
MORE: http://www.playstationcountry.com/game-review/aces-luftwaffe-review/
s-------------------------------------------------